Auron is one of the oldest members of Encyclopedia SpongeBobia. He has been there for at least as long as Andrew, His old account was hacked and he opened a new one in November of 2011. 
Auron is an experienced coder and has much experience with both Adobe Photoshop and GIMP. 
Auron is also a former Bureaucrat of SpongeBob Galaxy. He has designed many of the wiki's visual elements and is known as the "Resident Coder". He also manages the wiki's Facebook and Skype accounts.
He adopted the Space Station: Silicon Valley Wiki, and is the Owner of Software and Games Wiki.

He was banned from voting on discussions for a while on ESB due to using a sock puppet account to nomnate himself.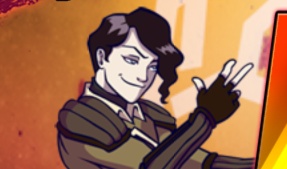 Friends on Wikia
Things He Likes
Television
SpongeBob SquarePants
Silverwing
The Legend of Korra
My Life as a Teenage Robot
Shaun The Sheep
Numb Chucks
Wallace & Grommet
Fairly OddParents
Ren & Stimpy
Sam & Cat
Videogames
Pokemon
Kingdom Hearts
Final Fantasy
Space Station: Silicon Valley
Hand helds
Emulators
Nintendo
Retro Games (N64)
Internet & Computer
Computers in general
Wikia
Skype
YouTube
DeviantART
Facebook (sometimes)
MediaWiki
Black & White
Chrome
Firefox
Windows
Things He Hates
Grammar Nazis
Suicide Jokes
"Sailor Mouths" (potty mouths)
Drama Queens
Nasty people
Justin Bieber
YouTube Stars
Wiki Drama
Overhyped Celebrities
Girly or feminine things
The colour pink
People typing in caps
Spammers
The Macintosh fanbase (sometimes)
Rabid Bronies
Community content is available under
CC-BY-SA
unless otherwise noted.