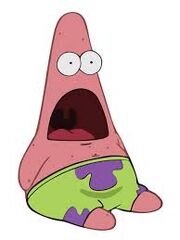 SpongeBob's Best Friend.
Overview
He is a really good friend, he may be dumb, but does show pretty good amounts of intelligence in episodes and is really incoruageing of SpongeBob in Episodes Like Help Wanted, But did have a bit of Season 5-9 Patrick in I'm With Stupid.
Section heading
Write the second section of your page here.